Awakeri School
Room 12
Who are we?
We are the best class in the school around the ages of 10 turning 11. We have an awesome teacher named Miss Dennis. The words describing us are too many and too powerful to say. The Web Site monitors for this page (who are the best) that are typing this mysterious message are Sam and Sophie.
Class News
11th April(Final Week!!!)
Sorry we haven't been able to catch up to you in a while but are back. We have had touch day we are absolutely thrilled. We even have some teams who won all their games. We have also been studying our role models for topic. We would lastly like to wish you happy holidays.
28th March
Welcome, we are nearly past week nine!!!
We have some reminders we need to tell all the parents out there reading this message:
First of all on Thursday the 29 of march (tomorrow) the seniors will be having a fun day. Please make sure your child or childern bring coins instead of large notes. There will be lots of games and food stands. Childern will still need to bring their own lunch. They are fun raising for room 13 and 14's camps.
Second of all Awakeri School will be holding touch day next Thursday on the 5 of April.
Thirdly DO NOT bring your child to school on Friday, Monday or Tuesday. But sadly all children have to come back on Wednesday.
ENOUGH WITH THE BORING STUFF LETS GET CRAZY!!!
WELL DONE TO THE TOP SCHOOL TEAM AND CHEERLEADERS.NICE JOB FOR COMING 1ST CHEERLEADERS!!! AND WELL DONE FOR COMING 2ND TOP SCHOOL TEAM.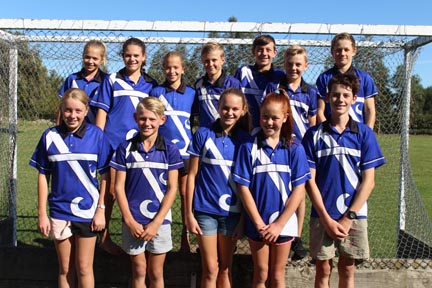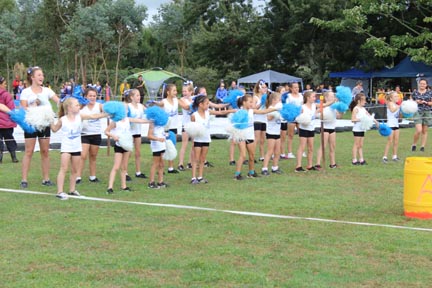 WOOP WOOP!! Here is a link with more photos from Top School
Students' Work
SEWER MONSTER
Lurking Lurking
Never Stopping
Turning 'round the corner
Popping
Creeping Creeping
'round the bend
Gloomy Nothing
To the end.
By Sam. S
PANDORA
"Jump!!"I shriek. And all the young Avatas all jump off the cliff and from the floating mountain spring 20 Banchee. The young Avatas land on their backs and start flying through the air with their Unobtainium spears held high. All the bunch swoop down in a formation then they cling to a copter and start smashing the windows and avatas are jumping of the banchee and running into the copter to unleash hell. On the ground the hammerhead titanatherus are stampeding through the jungle like a line of bulldozers. Viperwolves jump and attack them.
By Kaleb. G
ANIMALIA
Her hooves pounded at the frost covered floor. Snow sprayed in the blue cloudless sky. She drew her oak bow and fitted the arrow. She aimed and fired. Her arrow hit its mark. The intruder slowly toppled over like an avalanche. the centaur reared up on her hind legs in triumph. She cantered back to her leafy forest. Her horse half was an immaculate snowy white colour, and her pale skin was delicate. Her hooves were a glossy sliver that matched her silky tail. The supernatural horse-human had been presented with a magic vial of crystal water after she had saved nature countless times. She had been presented with diamond her talking silver arrow. Since then she has been the protector of the wild.
By Belle. W
I AM... POEM
I am Quiet and Kind
I wonder about if unicorns are real
I hear the wind blowing around me
I see people walking everywhere
I want to see beautiful animals
I am Quiet and Kind
I pretend I am royal
I feel like a lazy cat
I touch the oceans blue sea
I worry about my Dad getting older
I cry when my family passes away
I am Quiet and Kind
I understand things can be difficult
I say "Believe in yourself"
I dream of a castle on a candy cloud
I try not to stay up late
I hope I'll be famous when I'm older
I am Quiet and Kind
By EFFIE. R-T
Teacher's Message
Thank you to all my Wonderful and Amazing students plus the staff at Awakeri School. I have had a brilliant first few days, I can't wait to see what the rest of the term has in store.